Special Tactics online training series
Tactical Home Defense & Security Course
Learn how to secure and defend your home, and protect your family
This course presents numerous home security principles and tactical home defense techniques that can also apply to a wide range of situations and threat environments.

The security principles and tactical home defense techniques presented in this training course will provide you with a solid foundation that you can use to develop a custom-tailored plan that fits your specific home defense requirements.

This online training course and the associated training manual were developed by a team of experts with extensive Tier 1 military special operations and law enforcement experience.

Learn critical tactics & techniques to secure and defend your home and your family
Unfortunately, most people devote little time and attention to thinking about security. Despite the unprecedented rise in violent crime and home invasions, the misconception that "it can never happen to me," is all too common in modern society.

Even if you are already security conscious, there are always ways to improve and adapt to ever-changing threats. This course is designed to help with that adaptive process by providing innovative, tactically-focused approaches to help expand your home security & defense knowledge and capabilities.

This course will encourage you to become more security conscious and think about home security and defense in new and creative ways.

The course is designed to be easy to understand and is focused on the most important information for surviving a real-life emergency. The many full color pictures and illustrations help you visualize key concepts and accelerate learning to help you absorb the knowledge faster.


Tactical Home Defense & Home Security Topics
This course covers a broad range of tactical home defense and security topics including, but not limited to:
Threat assessment & analysis
Neighborhood-level security & alert plans
Security systems, cameras, sensors & security dogs
Coordination with law enforcement
Weapon selection, safety & training
Single person & two-person Close Quarters Battle (CQB)
Improvised weapons & unarmed defense
Defensive planning, tactics & scenarios
Multiple Instructional Methods
This expert training course incorporates multiple instructional tools to teach and test your learning and retention.
Presentations

Audio Narrations

Illustrations & Animations

Interactive Activities

Quizzes

Final Exam
You might also be interested in:
Learn Close Quarters Battle tactics and techniques for when you must clear your home or business by yourself.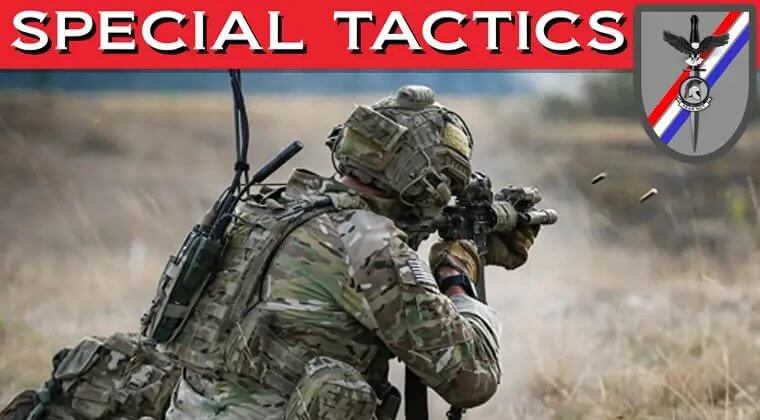 What topics are covered in this online training course?
Special Tactics
Tier 1 Special Mission Unit & special operations veterans
Special Tactics was formed by retired, senior tacticians from Tier-1 Special Mission Units along with a diverse team of experts from the special operations, conventional military, law enforcement, and academic communities. Our mission is to help improve mental, physical, and skill-related performance among military personnel, law-enforcement officers, security professionals, and responsible citizens. We view our mission as more than a job or business, but rather as a continuation of our sacred duty to God, our country, and peace-loving people all around the world.